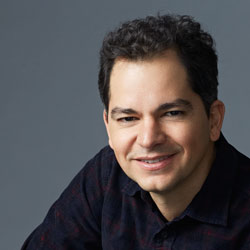 Carlos Saldanha
CARLOS SALDANHA (Director) has been one of the principal creative forces at Blue Sky Studios since 1993. Saldanha was born in Rio de Janeiro, Brazil and left his hometown in 1991 to follow his artistic instinct and passion for animation. With a background in computer science and a natural artistic sensibility, he found New York City the perfect locale to merge these skills and become an animator. He attended the MFA program at New York's School of Visual Arts, where he graduated with honors in 1993, after completing two animated shorts, "The Adventures of Korky, the Corkscrew" (1992) and "Time For Love" (1993). His shorts have been screened at animation festivals around the world.
Carlos was one of the very first animators to join the Blue Sky Studios team of artists. After three years, he was the supervising animator for the talking and dancing roaches in the feature film "Joe's Apartment" (1996). He was also the director of animation for the computer- generated characters in "Fight Club" (1999). Soon thereafter, he teamed up with Chris Wedge to co-direct Blue Sky's first animated features, "Ice Age" (2002) and "Robots" (2005). "Ice Age" was nominated for an Oscar in 2003. In 2002 Saldanha directed the animated short film "Gone Nutty," which was nominated for an Oscar in 2004.
After the success of "Ice Age," Saldanha took the directorial reins on "Ice Age: The Meltdown" (2006), the third computer-animated feature film from Twentieth Century Fox and Blue Sky Studios, which was the most profitable animated movie of the year. Next came the even more successful "Ice Age: Dawn of the Dinosaurs," which became one of biggest grossing animated films of all time, grossing over $887 million worldwide.
In 2011 he created and directed "Rio", a love letter to his hometown, which became a worldwide success. Earlier this year, Carlos received the CinemaCon International Filmmaker of the Year Award. Following this achievement, his latest sequel "Rio 2" hit the theaters and continues its exceptional run around the world.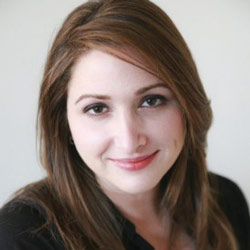 Maresa Pullman
MARESA PULLMAN began working as Vice President with Carlos Saldanha at his company BottleCap Productions in the Spring of 2013. BottleCap is executing its five-year over-all deal with Twentieth Century Fox.
Maresa began her career as an Agent Trainee in the William Morris Agency (WMA, New York) mailroom followed by the WMA Motion Picture Literary Department. In 2001, she moved to Los Angeles and began working for literary manager Margaret Riley at Industry Entertainment and then Margaret Riley Management.
In 2003 she began assisting producer Michael Costigan on the heels of Brokeback Mountain's production, and soon after, Smart People. In 2005, she continued working with Costigan at Scott Free Productions. In this position she assisted on Ridley Scott's American Gangster and Body of Lies.
Maresa was promoted at Scott Free in 2007 to Director of Development and Production. She acted as Executive in Charge of Production on the Duplass Brothers' Fox Searchlight comedy, Cyrus, starring John C. Riley, Marisa Tomei and Jonah Hill. She also co-produced Jake Scott's film Welcome To The Rileys, staring Melissa Leo, Kristen Stewart and James Gandolfini.
At the end of her tenure at Scott Free she was Executive Producer on the company's short animated film introducing the Coca-Cola polar bears as a family unit.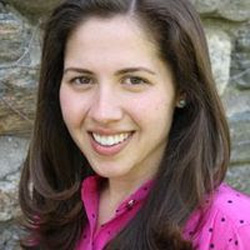 Jessica Roberts
JESSICA ROBERTS became Creative Executive of BottleCap Productions at its inception in 2013. Prior to her current role, she worked closely with Saldanha at Blue Sky Studios (2009-2013) on Ice Age 3 Dawn of the Dinosaurs, Rio and most recently as Associate to the Producers on Rio 2.
Before joining Saldanha, Roberts was an assistant to the CEO and Creative Director of London Fog for three years. She began her career in event planning.
Roberts is a graduate of Boston University in Communications.